Nathan Gray & The Iron Roses Tickets
Exchange, Bristol.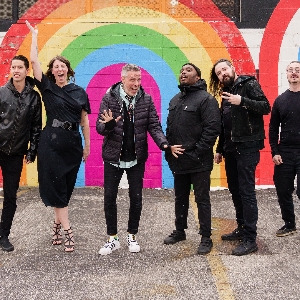 More information about Nathan Gray & The Iron Roses tickets
With a sound as diverse as its bandmates, Nathan Gray & The Iron Roses deliver high-energy, punk-driven music for the excluded, unheard and unseen self-healers of the world. The band brings a mission-like feel to what they do, (no doubt in part to Gray's upbringing in the church he abandoned long ago,) with a live show that draws the audience in for intense and joyful and community building. They seamlessly bring together three parts harmonies, doo-wop, reggae, heart-pounding anthemic punk guitars AND hip-hop into one set while bringing a message of love and support for all.