The Orchids + Special Guests Tickets
The Talleyrand, Manchester.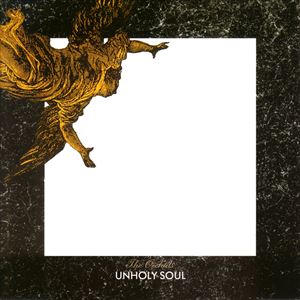 The Talleyrand Presents:
The Orchids + Special Guests
Saturday 18th February 2023
Doors: 19:30
£15
---------------
More information about The Orchids + Special Guests tickets
The Talleyrand Presents:
The Orchids + Special Guests
Saturday 18th February 2023
Doors: 19:30
£15
---------------
The Orchids
For those of you unfamiliar with The Orchids' work, their music is bright pop music, crystal clear, but in no way could it be described as featherweight pop.

The enigmatic five-piece band formed in Glasgow, and have released some of the finest pop songs of their generation since humble beginnings in the suburbs, where the three founder members grew up and started the band in 1986. Their first six singles and three albums were met with widespread critical acclaim, much of this from outside the UK.
Ahead of their time in the early 90s, it is only now that many have realised how fascinating and mature those earlier releases were.
---------------
GNAC is a musical project by Mark Tranmer that began in 1990. The inclusion of early single "The Broken Fall" on Tim Burgess & Bob Stanley's 2019 "Tim Peaks" compilation, was a catalyst for recent GNAC activity: Tranmer performed & recorded the album Afternoon Frost (2021) from his home studio in Stirling, Scotland, during 2020?s enforced solitude. There was a Tim's Twitter Listening Party for this album. A new GNAC album, with 11 brand new tracks,
will be released on vinyl, CD, & digital on 24th March 2023. GNAC have played live in Seville, Manchester, London, Glasgow & Stirling. GNAC music has been used on TV – e.g. BBC documentaries on David Hockney, & John le Carré. As well as being a member of GNAC, Mark Tranmer was also a member of The Montgolfier Brothers with the late Roger Quigley (1969-2020) R.I.P. The Montgolfier Brothers recorded for Alan McGee's post Creation label, Poptones as well as for Salford-based Vespertine Records. The Montgolfier Brothers played live extensively in Europe & Japan - with a final concert in Manchester Central Library. Mark Tranmer is also a member of Vetchinsky Settings with James Hackett of Glasgow band The Orchids.
"Beautiful..." —Alan McGee
"Ethereal..." —Tim Burgess